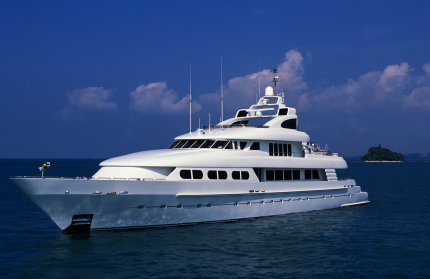 … and we teach that Art at American Yacht Institute (AYI).
AYI is a professional training facility for personnel who work on land or at sea – yacht crew, estate staff, restaurant staff and hotel & resort staff. We specialize in training current, and future, professional staff in each of the respective industries.
At AYI, we take enthusiastic pride in our students and are committed to their quality education and success in the service sector of their choice. Our courses are scheduled twice a month, or upon request, and can be customized to all sectors.
We are committed to an atmosphere of concentrated studies with student participation, positive reinforcement and personal attention. Classes and seminars are designed to prepare students to become professionals with a background in old style formality, and finishing school etiquette.
Our Instructors have exceptional experience in Yachting and the Service Industry at large, working with elite clientele, thereby making them some of the most sought after instructors in the hospitality industry.
Our Advisory Board consists of yacht captains, chief stews, estate managers and top management teams, most of them active in their respective industries, thereby current with professional requirements. With their input, we have set new standards in these industries!
ONBOARD / LOCATION TRAINING, scheduled at your convenience, provides training specific to your particular vessel, or estate and can include all the subjects covered in the classroom.
Our on-site training is customized and personalized to satisfy your ultimate requirements.
Comprehensive manual(s) included.
We are proud members of: